Collector Page for Matthew Jenkins
Member since 3/12/2006
| | |
| --- | --- |
| Location: Michigan | Collector Since: 2005 |
| | |
Collection Properties

Types of ML Books Collected

Regular, with DJ (182)

Regular, no DJ (50)

Giant, with DJ (33)

Giant, no DJ (4)

P-Numbered Paperback (11)

Woodcuts (3)

Other Post 1970 (4)

&nbsp

&nbsp

&nbsp

&nbsp

Types of Bindings in Collection

#1 - 1

#2 - 6

#4 - 15

#5 - 8

#6 - 2

#7 - 15

#8 - 131

#9 - 4

#10 - 10

#11 - 23

#12 - 9

#13 - 5

#14 - 3

#15 - 1

#16 - 1

G2 - 2

G4 - 5

G5 - 22

G6 - 7

G7 - 1

G8 - 3

G9 - 2

Total Titles in Collection: 287
Comments on the Collection
I started collecting during the summer of 2005 and have been hooked ever since. My main focus is to try to get all the titles in the regular and giant series, all with dust jacket except the flex bindings (those being to expensive with jackets).
Collection Images
(Click on image for full size)
My giants and most of my collection of regulars.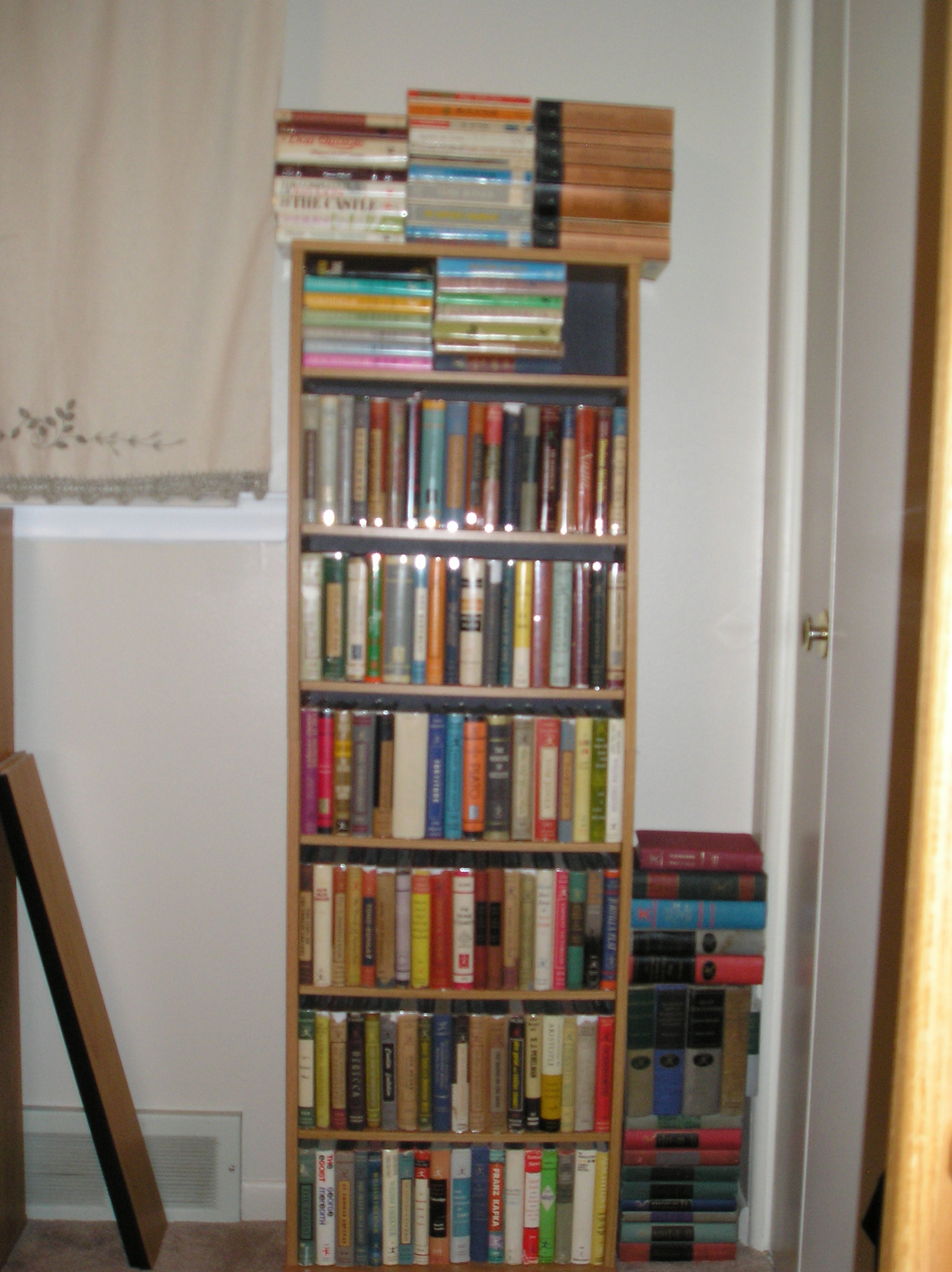 The rest of my regular bindins, and all of my flex bindings with a few paperbacks.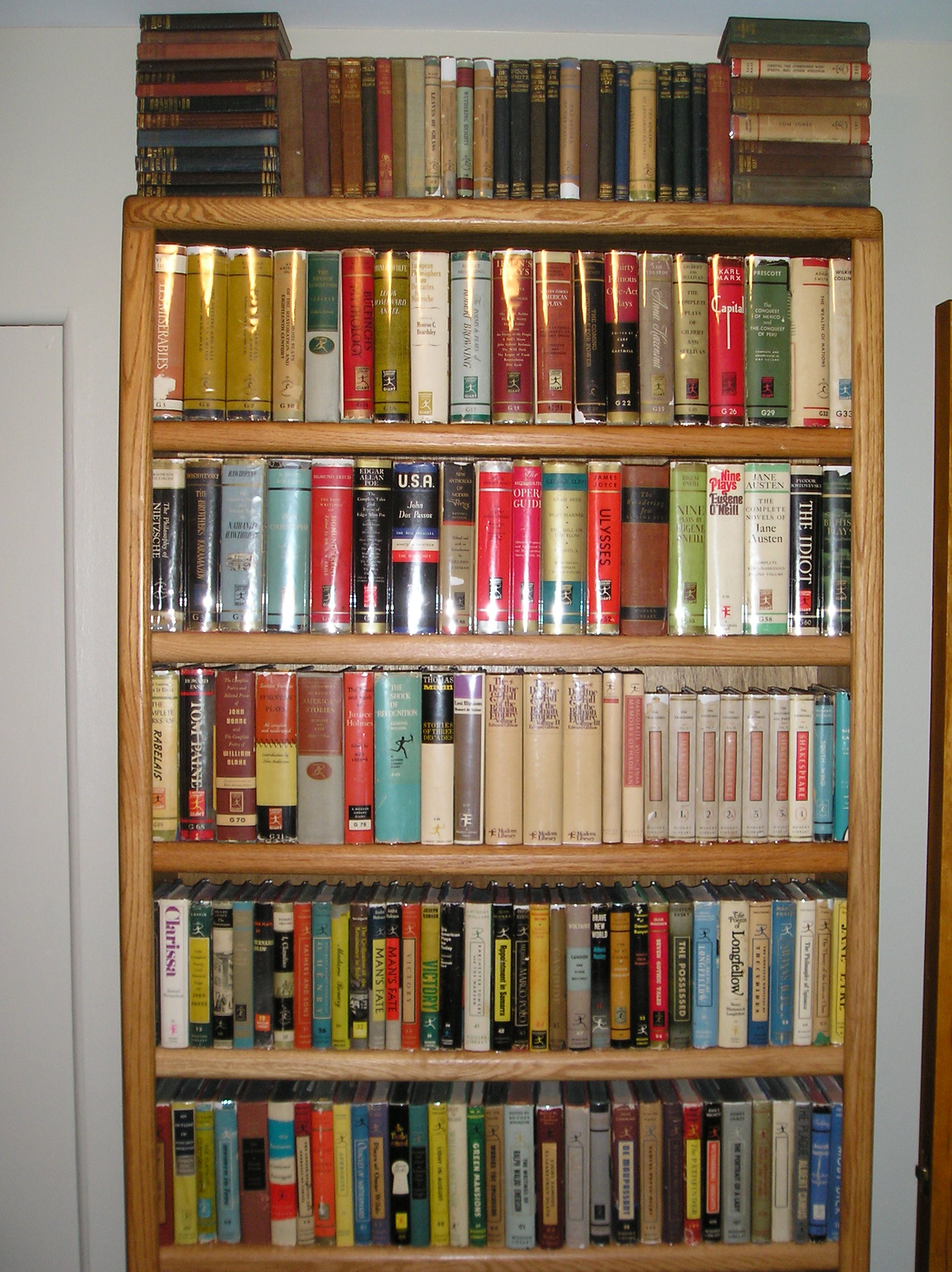 My two best finds, Gibbons Rome, and Wuthering Heights. All three first editions.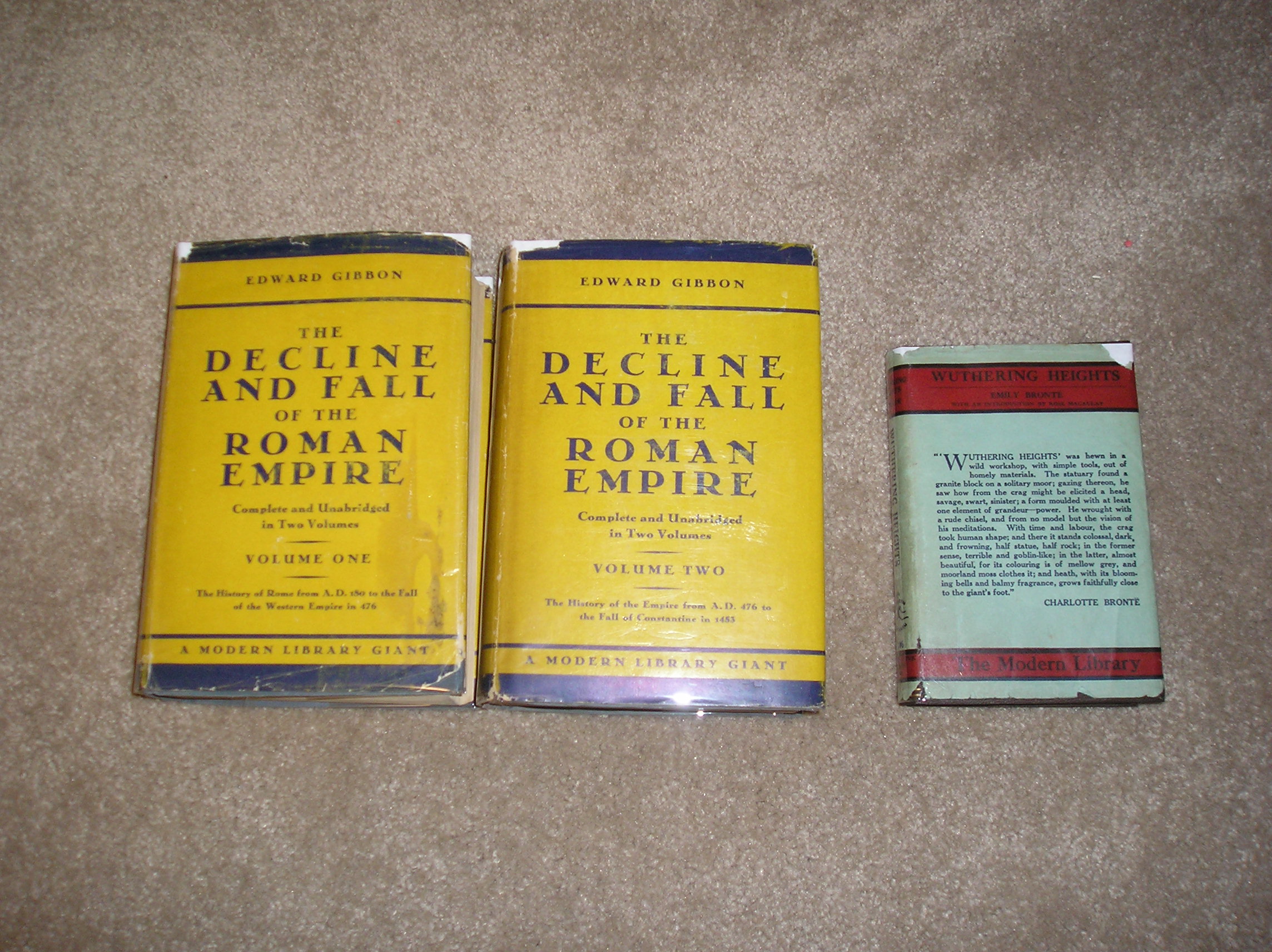 On the More Personal Side...
| | |
| --- | --- |
| Favorite ML Titles | Disliked ML Titles |
| Appointment in Samarra | |
| Sophocles 1 | |
| Decline and Fall of the Roman Empire | |
| | |
| | |
ML Title Currently Reading: I, Claudius
Last ML Title Read: Lives of the 12 Caesars
Since I started collecting I have come across a few great deals. One is first editions of Gibbon's Decline and Fall of the Roman Empire for 25 Dollars. Second is a first edition of Emily Bronte's Wuthering Heights in the dust jacket for only 5 Dollars. My most recent find of note was a First Edition copy of The Long March by Styron for only $2.50.
Personal Image
(Click on image for full size)