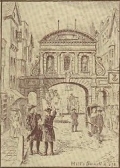 Selected Poetry and Prose (274.1)

Shelley, Percy Bysshe

Item ID: 702
Price: $6
Binding #10, type i jacket. VG/VG. Boards and pages clean. Light spine end bumping. Jacket chipping at spine top, a little at spine bottom. $1.95 price not clipped. In protective cover. Titles listed but no number given.