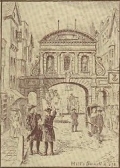 Selected Short Stories (366.1)

Singer, Isaac Bashevis

Item ID: 704
Price: $13
Binding #11, type el2 jacket. VG/VG. First Modern Library Edition, February, 1966 (stated). Boards and pages clean and bright. Spine ends lightly bumped. Book plate front end paper. Jacket small chip lower front corners. Price clipped. In protective cover.