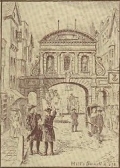 Proceeds of this book sale go toward maintaining the ModernLib website.
There is quite a variety of books to choose from. You'll find a wide selection of regular, giant, buckram, illustrated, woodcut, PBW, and 1990-2000 types. All regular bindings (1 - 14) are represented, and many have dust jackets. Images are provided for most listings; if you don't see an image or you need additional images and/or information, just send a request.
To make a request for one or more books, send a message to ron@scribblemonger.com with a list of item numbers. (Each item has an associated item number, displayed on this page and the individual book page.) Please read both the terms and conditions and the shipping information before you make a purchase.
In the listings an asterisk (*) after a title name means the book has a dust jacket, and 1st after a title name means the book is a first edition. Within a listing description PON means "Previous Owner Name."
| | | | | | |
| --- | --- | --- | --- | --- | --- |
| Item # | T# | Title | Author | Price | |
| 205 | 271.1 | Absalom, Absalom* | Faulkner, William | $6 | |
| 207 | 271.1 | Absalom, Absalom* | Faulkner, William | $7 | |
| 208 | 271.1 | Absalom, Absalom* | Faulkner, William | $7 | |
| 209 | 271.1 | Absalom, Absalom* | Faulkner, William | $7 | |
| 210 | 271.1 | Absalom, Absalom* | Faulkner, William | $8 | |
| 186 | 206.2 | Adventures of Sherlock Holmes | Doyle, Sir Arthur Conan | $1 | |
| 801 | 229.1 | Age of Innocence* | Wharton, Edith | $7 | |
| 985 | 229.1 | Age of Innocence (Jacket Only) | Wharton, Edith | $2 | |
| 92 | 079.1 | Alice in Wonderland etc* | Carroll, Lewis | $14 | |
| 93 | 079.1 | Alice in Wonderland etc* | Carroll, Lewis | $20 | |
| 787 | 170.2 | All the King's Men | Warren, Robert Penn | $1 | |
| 771 | 105.1 | Ancient Man | Van Loon, Hendrick Willem | $4 | |
| 772 | 105.1 | Ancient Man | Van Loon, Hendrick Willem | $3 | |
| 773 | 105.1 | Ancient Man | Van Loon, Hendrick Willem | $1 | |
| 774 | 105.1 | Ancient Man | Van Loon, Hendrick Willem | $1 | |
| 940 | G023.1 | Anna Karenina (Giant) | Tolstoy, Leo | $3 | |
| 501 | 163.2 | Anthology of American Negro Literature | Misc | $5 | |
| 889 | G077.1 | Anthology of Famous American Stories (Giant) | Misc | $3 | |
| 888 | G054.1 | Anthology of Famous British Stories (Giant) | Misc | $2 | |
| 887 | G067.2 | Anthology of Famous English and American Poetry(Giant)* | Misc | $4 | |
| 346 | 209.1 | Antic Hay1st | Huxley, Aldous | $4 | |
| 347 | 209.1 | Antic Hay | Huxley, Aldous | $1 | |
| 439 | 077.2 | Aphrodite* | Louys, Pierre | $4 | |
| 582 | 113.3 | Apologia Pro Vita Sua | Newman, John Henry Cardinal | $1 | |
| 504 | 201.1 | Arabian Nights* | Misc | $8 | |
| 426 | 042.2a | Arrowsmith | Lewis, Sinclair | $1 | |
| 612 | 150.1 | Art of Whistler1st | Pennell, E/J | $4 | |
| 98 | 003.2 | Autobiography | Cellini, Benvenuto | $1 | |
| 99 | 003.2 | Autobiography | Cellini, Benvenuto | $2 | |
| 101 | 150.3 | Autobiography* | Cellini, Benvenuto | $6 | |
| 102 | 150.3 | Autobiography* | Cellini, Benvenuto | $6 | |
| 258 | 039.4 | Autobiography* | Franklin, Benjamin | $6 | |
| 975 | Illust | Autobiography (Illustrated)* | Franklin, Benjamin | $12 | |
| 97 | 003.2 | Autobiography (Keratol binding) | Cellini, Benvenuto | $12 | |
| 427 | 162.2 | Babbitt | Lewis, Sinclair | $1 | |
| 763 | 041.3 | Barchester Towers & The Warden* | Trollope, Anthony | $8 | |
| 114 | 272.1 | Basic Works of Cicero* | Cicero | $5 | |
| 116 | 272.1 | Basic Works of Cicero* | Cicero | $8 | |
| 855 | G039.1 | Basic Writings (Giant)* | Freud, Sigmund | $5 | |
| 506 | 087.1 | Best American Humorous Short Stories | Misc | $3 | |
| 851 | G051.1 | Best Known Novels (Giant)1st | Eliot, George | $3 | |
| 617 | 247.1 | Best of Perelman* | Perelman, S. J. | $6 | |
| 109 | 171.2 | Best Plays* | Chekhov, Anton | $9 | |
| 509 | 018.2 | Best Russian Short Stories | Misc | $2 | |
| 510 | 018.2 | Best Russian Short Stories* | Misc | $4 | |
| 512 | 018.3 | Best Russian Short Stories* | Misc | $7 | |
| 171 | 293.1 | Best Short Stories | Dostoevsky, Fyodor | $1 | |
| 303 | 250.1 | Best Short Stories* | Harte, Bret | $6 | |
| 317 | 004.3 | Best Short Stories | Henry, O | $1 | |
| 318 | 004.3 | Best Short Stories* | Henry, O | $8 | |
| 477 | 098.4 | Best Stories* | Maupassant | $3 | |
| 478 | 098.4 | Best Stories* | Maupassant | $5 | |
| 75 | 025.2 | Beyond Life | Cabel, James Branch | $1 | |
| 76 | 025.2 | Beyond Life | Cabel, James Branch | $2 | |
| 367 | 016.4 | Bostonians* | James, Henry | $5 | |
| 172 | 151.1 | Brothers Karamazov* | Dostoevsky, Fyodor | $3 | |
| 174 | 151.2 | Brothers Karamazov* | Dostoevsky, Fyodor | $7 | |
| 175 | 151.2 | Brothers Karamazov* | Dostoevsky, Fyodor | $7 | |
| 970 | Illust | Brothers Karamazov (Illustrated) | Dostoyevsky | $5 | |
| 992 | 151.1 | Brothers Karamazov (Jacket Only) | Dostoevsky, Fyodor | $1 | |
| 450 | 057.3 | Budenbrooks | Mann, Thomas | $1 | |
| 836 | G014.1 | Bulfinch's Myth. (Giant)* | Bulfinch | $7 | |
| 467 | 270.1 | Cakes and Ale* | Maugham, W. Somerset | $8 | |
| 193 | 069.2 | Camille | Dumas, Alexander | $3 | |
| 194 | 069.2 | Camille* | Dumas, Alexander | $6 | |
| 781 | 047.2 | Candide* | Voltaire | $8 | |
| 782 | 047.2 | Candide* | Voltaire | $6 | |
| 783 | 047.3 | Candide and Other Writings* | Voltaire | $6 | |
| 784 | 047.3 | Candide and Other Writings* | Voltaire | $7 | |
| 105 | 161.1 | Canterbury Tales* | Chaucer, Geoffrey | $8 | |
| 106 | 161.2 | Canterbury Tales* | Chaucer, Geoffrey | $8 | |
| 882 | G026.1 | Capital (Giant)* | Marx, Karl | $7 | |
| 459 | 202.1 | Capital and Other Writings* | Marx, Karl | $9 | |
| 461 | 202.1 | Capital and Other Writings* | Marx, Karl | $8 | |
| 462 | 202.1 | Capital and Other Writings* | Marx, Karl | $8 | |
| 463 | 202.1 | Capital and Other Writings* | Marx, Karl | $9 | |
| 429 | 221.2 | Cass Timberlane* | Lewis, Sinclair | $8 | |
| 483 | 195.1 | Casuals of the Sea1st | McFee, William | $3 | |
| 668 | 090.2 | Catcher in the Rye* | Salinger, J. D. | $28 | |
| 829 | G074.1 | City of God (Giant)1st* | Augustine, St. | $12 | |
| 650 | 010.3 | Clarissa1st* | Richardson, Samuel | $12 | |
| 643 | 062.2 | Cloister and the Hearth | Reade, Charles | $2 | |
| 604 | 237.1 | Collected Poetry* | Parker, Dorothy | $7 | |
| 417 | 211.2 | Collected Short Stories* | Lardner, Ring | $6 | |
| 603 | 123.4 | Collected Stories* | Parker, Dorothy | $7 | |
| 937 | G022.1 | Coming Struggle for Power (Giant)* | Strachey, John | $15 | |
| 923 | G040.1 | Comp/Tales/Poem (Giant)* | Poe, Edgar Allan | $4 | |
| 199 | 091.2 | Complete Essays & Other Writings* | Emerson, Ralph Waldo | $10 | |
| 708 | 313.1 | Complete Greek Tragedies vol.4* | Sophocles | $6 | |
| 863 | G037.1 | Complete Novels (Giant)* | Hawthorne, Nathaniel | $5 | |
| 861 | G025.1 | Complete Plays (Giant) | Gilbert & Sullivan | $2 | |
| 862 | G025.1 | Complete Plays (Giant)* | Gilbert & Sullivan | $5 | |
| 744 | 038.1 | Complete Poems | Thompson, Francis | $1 | |
| 745 | 038.1 | Complete Poetical Works | Thompson, Francis | $1 | |
| 746 | 038.1 | Complete Poetical Works | Thompson, Francis | $3 | |
| 747 | 038.1 | Complete Poetical Works | Thompson, Francis | $1 | |
| 748 | 038.2 | Complete Poetical Works* | Thompson, Francis | $14 | |
| 328 | 225.2 | Complete Poetry | Hoffenstein, Samuel | $1 | |
| 499 | 132.2 | Complete Poetry & Select Prose* | Milton, John | $3 | |
| 500 | 132.3 | Complete Poetry & Select Prose* | Milton, John | $6 | |
| 847 | G070.1 | Complete Poetry (Giant) | Donne/Blake | $2 | |
| 167 | 012.3 | Complete Poetry and Selected Prose | Donne, John | $2 | |
| 168 | 012.3 | Complete Poetry and Selected Prose* | Donne, John | $8 | |
| 333 | 141.2 | Complete Works1st | Horace | $3 | |
| 334 | 141.2 | Complete Works* | Horace | $6 | |
| 336 | 141.2 | Complete Works* | Horace | $5 | |
| 866 | G019.1 | Complete Works (Giant)* | Homer | $8 | |
| 753 | 058.3 | Complete Writings* | Thucydides | $9 | |
| 513 | 101.3 | Comprehensive Anthology of American Poetry | Misc | $2 | |
| 25 | 263.1 | Confessions1st* | Augustine, St. | $12 | |
| 571 | 016.1 | Confessions of a Young Man | Moore, George | $10 | |
| 451 | 360.1 | Confessions of Felix Krull | Mann, Thomas | $1 | |
| 658 | 243.1 | Confessions of Jean Jacque Rousseau* | Rousseau, Jean Jacques | $7 | |
| 770 | 162.3 | Connecticut Yankee ... Court* | Twain, Mark | $3 | |
| 925 | G029.1 | Conquest of Mexico and Peru (Giant)* | Prescott, William | $10 | |
| 53 | 226.1 | Consolation of Philosophy1st | Boethius, etc | $2 | |
| 958 | ISBN | Count of Monte Christo (ISBN)* | Dumas, Alexander | $3 | |
| 265 | 187.1 | Counterfeiters | Gide, Andre | $1 | |
| 268 | 327.1 | Counterfeiters & Journal* | Gide, Andre | $5 | |
| 29 | 299.1 | Cousin Bette* | Balzac, Honore de | $8 | |
| 77 | 126.1 | Cream of the Jest | Cabel, James Branch | $1 | |
| 48 | 231.1 | Creative Evolution* | Bergson, Henri | $6 | |
| 283 | 048.1 | Creatures That Once Were Men | Gorky, Maxim | $1 | |
| 177 | 199.2 | Crime and Punishment* | Dostoevsky, Fyodor | $7 | |
| 178 | 199.2 | Crime and Punishment* | Dostoevsky, Fyodor | $7 | |
| 972 | Illust | Crime and Punishment (Illustrated) | Dostoyevsky | $6 | |
| 250 | 022.1 | Crime of Sylvestre Bonnard | France, Anatole | $6 | |
| 401 | 297.1 | Critique of Pure Reason* | Kant, Immanuel | $5 | |
| 654 | 154.1 | Cyrano de Bergerac1st | Rostand,Edmond | $4 | |
| 655 | 154.1 | Cyrano de Bergerac* | Rostand,Edmond | $6 | |
| 196 | 160.1 | Dance of Life* | Ellis, Havelock | $8 | |
| 280 | 040.2 | Dead Souls* | Gogol, Nikolai | $8 | |
| 287 | 286.1 | Death Be Not Proud* | Gunther, John | $5 | |
| 96 | 191.1 | Death Comes for the Archbishop | Cather, Willa | $1 | |
| 952 | Wdcut | Death Comes for the Archbishop (Woodcut)* | Cather, Willa | $5 | |
| 860 | G006.1 | Decline/Fall Vol 1 of 2 (Giant)* | Gibbon, Edward | $11 | |
| 856 | G006.2 | Decline/Fall Vol 1 of 3 (Giant)* | Gibbon, Edward | $8 | |
| 857 | G006.2 | Decline/Fall Vol 1 of 3 (Giant)* | Gibbon, Edward | $8 | |
| 858 | G007.2 | Decline/Fall Vol 2 of 3 (Giant) | Gibbon, Edward | $3 | |
| 859 | G008.2 | Decline/Fall Vol 3 of 3 (Giant) | Gibbon, Edward | $3 | |
| 88 | 200.2 | Deepening Stream | Canfield, Dorothy | $2 | |
| 487 | 014.1 | Diana of the Crossways | Meredith, George | $10 | |
| 488 | 014.1 | Diana of the Crossways | Meredith, George | $5 | |
| 489 | 014.1 | Diana of the Crossways | Meredith, George | $5 | |
| 490 | 014.1 | Diana of the Crossways* | Meredith, George | $8 | |
| 961 | ISBN | Diary of a Young Girl (ISBN)* | Frank, Anne | $5 | |
| 482 | 046.2 | Disraeli* | Maurois, Andre | $5 | |
| 145 | 208.2 | Divine Comedy* | Dante, Alighieri | $6 | |
| 453 | 365.1 | Doctor Faustus* | Mann, Thomas | $8 | |
| 919 | G086.1 | Doctor Zhivago (Giant)1st* | Pasternak, Boris | $18 | |
| 431 | 252.1 | Dodsworth* | Lewis, Sinclair | $6 | |
| 432 | 252.1 | Dodsworth* | Lewis, Sinclair | $6 | |
| 433 | 252.1 | Dodsworth* | Lewis, Sinclair | $7 | |
| 353 | 006.1 | Doll's House/Ghosts/Enemy | Ibsen, Henrik | $1 | |
| 354 | 006.1 | Doll's House/Ghosts/Enemy | Ibsen, Henrik | $2 | |
| 355 | 006.1 | Doll's House/Ghosts/Enemy | Ibsen, Henrik | $1 | |
| 103 | 174.1 | Don Quixote1st | Cervantes, Miguel De | $10 | |
| 104 | 174.2 | Don Quixote* | Cervantes, Miguel De | $9 | |
| 30 | 193.1 | Droll Stories | Balzac, Honore de | $4 | |
| 383 | 124.1 | Dubliners* | Joyce, James | $8 | |
| 384 | 124.1 | Dubliners | Joyce, James | $10 | |
| 385 | 124.2 | Dubliners* | Joyce, James | $9 | |
| 1 | 076.2 | Education of Henry Adams* | Adams, Henry | $4 | |
| 2 | 076.2 | Education of Henry Adams* | Adams, Henry | $5 | |
| 4 | 076.2 | Education of Henry Adams* | Adams, Henry | $4 | |
| 5 | 076.2 | Education of Henry Adams | Adams, Henry | $1 | |
| 491 | 253.1 | Egoist* | Meredith, George | $6 | |
| 514 | 094.2 | Eight Famous Elizabethan Plays * | Misc | $5 | |
| 561 | 078.3 | Eight Plays by Moliere* | Moliere | $6 | |
| 562 | 078.3 | Eight Plays by Moliere* | Moliere | $5 | |
| 564 | 078.3 | Eight Plays by Moliere* | Moliere | $5 | |
| 870 | G018.1 | Eleven Plays (Giant)* | Ibsen, Henrik | $10 | |
| 871 | G018.2 | Eleven Plays (Giant)* | Ibsen, Henrik | $13 | |
| 729 | 212.1 | Eminent Victorians1st | Strachey,Lytton | $2 | |
| 730 | 212.1 | Eminent Victorians* | Strachey,Lytton | $8 | |
| 587 | 146.1 | Emperor Jones, The Straw | O'Neill, Eugene | $3 | |
| 588 | 146.2 | Emperor Jones/Anna C/Hairy Ape1st | O'Neill, Eugene | $3 | |
| 589 | 146.2 | Emperor Jones/Anna C/Hairy Ape* | O'Neill, Eugene | $3 | |
| 590 | 146.2 | Emperor Jones/Anna C/Hairy Ape* | O'Neill, Eugene | $5 | |
| 592 | 146.2 | Emperor Jones/Anna C/Hairy Ape* | O'Neill, Eugene | $4 | |
| 593 | 146.2 | Emperor Jones/Anna C/Hairy Ape* | O'Neill, Eugene | $5 | |
| 891 | G047.1 | English Philosophers (Giant)* | Misc | $5 | |
| 64 | 136.2 | Erewhon and Erewhon Revisited | Butler,Samuel | $2 | |
| 65 | 136.2 | Erewhon and Erewhon Revisited* | Butler,Samuel | $5 | |
| 307 | 029.1 | Erik Dorn1st | Hecht, Ben | $10 | |
| 973 | Illust | Essays of Ralph Waldo Emerson (Illustrated)* | Emerson | $12 | |
| 764 | 251.1 | Eustace Diamonds | Trollope, Anthony | $2 | |
| 211 | 368.1 | Fable1st | Faulkner, William | $2 | |
| 81 | 352.1 | Fall and Exile and the Kingdom1st* | Camus, Albert | $6 | |
| 516 | 073.2 | Famous Ghost Stories (Illustrated in Blumenthal Binding)* | Misc | $25 | |
| 892 | G031.2 | Famous Science Fiction Stories (Giant) | Misc | $2 | |
| 767 | 021.2 | Fathers and Sons* | Turgenev, Ivan | $3 | |
| 765 | 021.1 | Fathers  and Sons | Turgenev, Ivan | $2 | |
| 766 | 021.1 | Fathers  and Sons* | Turgenev, Ivan | $5 | |
| 277 | 177.1 | Faust* | Goethe, Johann Wolfgang von | $2 | |
| 278 | 177.1 | Faust* | Goethe, Johann Wolfgang von | $4 | |
| 279 | 177.2 | Faust* | Goethe, Johann Wolfgang von | $5 | |
| 517 | 139.4 | Federalist* | Misc | $12 | |
| 518 | 030.3 | Five Great Modern Irish Plays* | Misc | $8 | |
| 519 | 030.3 | Five Great Modern Irish Plays* | Misc | $4 | |
| 628 | 088.4 | Flowering Judas* | Porter, Katherine Anne | $7 | |
| 980 | 088.4 | Flowering Judas1st | Porter, Katherine Anne | $2 | |
| 629 | 284.1 | Flowering  Judas* | Porter, Katherine Anne | $7 | |
| 786 | 178.1 | Fortitude* | Walpole, Hugh | $4 | |
| 521 | 158.1 | Four Famous Greek Plays* | Misc | $11 | |
| 310 | 223.1 | Four Plays* | Hellman, Lillian | $8 | |
| 696 | 019.3 | Four Plays1st* | Shaw, Bernard | $8 | |
| 523 | 144.2 | Fourteen Great Detective Stories* | Misc | $9 | |
| 839 | G013.2 | French Revolution (Giant) | Carlyle, Thomas | $2 | |
| 981 | G013.2 | French Revolution (Giant) | Carlyle, Thomas | $2 | |
| 78 | 295.1 | Gallic War and Other Writings* | Caesar | $11 | |
| 454 | 129.2 | Garden Party1st | Mansfield, Katherine | $3 | |
| 455 | 129.2 | Garden Party* | Mansfield, Katherine | $6 | |
| 642 | 004.2 | Gargantua and Pantagruel | Rabelais | $2 | |
| 579 | 062.1 | Genealogy of Morals | Nietzsche, Friedrich | $1 | |
| 212 | 175.4 | Go Down Moses* | Faulkner, William | $6 | |
| 601 | 232.1 | Golden Treasury | Palgrave | $1 | |
| 602 | 232.1 | Golden Treasury* | Palgrave | $5 | |
| 711 | 148.3 | Grapes of Wrath | Steinbeck, John | $1 | |
| 965 | ISBN | Great Ages and Ideas of the Jewish People (ISBN)* | Misc | $5 | |
| 525 | 108.3 | Great German Short Novels & Stories* | Misc | $8 | |
| 527 | 168.2 | Great Modern Short Stories* | Misc | $6 | |
| 528 | 238.1 | Great Tales of the American West | Misc | $1 | |
| 338 | 089.1 | Green Mansions | Hudson, W. H. | $6 | |
| 339 | 089.1 | Green Mansions | Hudson, W. H. | $4 | |
| 340 | 089.2 | Green Mansions | Hudson, W. H. | $1 | |
| 341 | 089.2 | Green Mansions* | Hudson, W. H. | $6 | |
| 977 | Illust | Green Mansions (Illustrated)* | Hudson | $6 | |
| 288 | 012.2 | Growth of the Soil | Hamsun, Knut | $1 | |
| 633 | 213.1 | Guermantes Way* | Proust, Marcel | $5 | |
| 932 | G061.1 | Guide to Great Orchestral Music (Giant)* | Spaeth, Sigmund | $8 | |
| 733 | 100.3 | Gulliver's Travels & Tales in a Tub 100.3* | Swift, Jonathan | $6 | |
| 738 | 080.2 | Henry Esmond* | Thackeray, William | $4 | |
| 342 | 112.2 | High Wind in Jamaica | Hughes, Richard | $1 | |
| 343 | 112.2 | High Wind in Jamaica* | Hughes, Richard | $6 | |
| 530 | 364.1 | Hindu Tradition* | Misc | $8 | |
| 324 | 328.1 | Hiroshima1st | Hersey, John | $5 | |
| 689 | 003.5a | Histories and Poems Vol 2* | Shakespeare | $5 | |
| 688 | 006.6 | Histories Vol 1* | Shakespeare | $12 | |
| 838 | G035.1 | History of Greece (Giant)1st* | Bury, J. B. | $10 | |
| 132 | 192.1 | History of the Borgias | Corvo, Frederick Baron | $5 | |
| 913 | G030.1 | History of the Great American Fortunes (Giant)* | Myers, Gustavus | $14 | |
| 974 | Illust | History of Tom Jones (Illustrated)* | Fielding, Henry | $9 | |
| 152 | 173.2 | Human Nature and Conduct | Dewey, John | $2 | |
| 153 | 173.2 | Human Nature and Conduct* | Dewey, John | $12 | |
| 154 | 173.2 | Human Nature and Conduct* | Dewey, John | $7 | |
| 156 | 173.2 | Human Nature and Conduct* | Dewey, John | $7 | |
| 157 | 173.2 | Human Nature and Conduct* | Dewey, John | $6 | |
| 705 | 159.1 | Humphrey Clinker | Smollett, Tobias | $1 | |
| 286 | 020.2 | I, Claudius* | Graves, Robert | $6 | |
| 329 | 166.2 | Iliad* | Homer | $8 | |
| 994 | 166.2 | Iliad (Jacket Only) | Homer | $2 | |
| 712 | 115.2 | In Dubious Battle1st | Steinbeck, John | $8 | |
| 713 | 115.2 | In Dubious Battle* | Steinbeck, John | $14 | |
| 846 | G043.1 | Intelligence..Mod (Giant)* | Dewey, John | $4 | |
| 259 | 096.3 | Interpretation of Dreams* | Freud, Sigmund | $6 | |
| 16 | 248.1 | Introduction to Aristotle1st* | Aristotle | $10 | |
| 15 | 259.1 | Introduction to St. Thomas Aquinas* | Aquinas, Thomas | $6 | |
| 198 | 338.1 | Invisible Man | Ellison, Ralph | $1 | |
| 531 | 044.1 | Irish Fairy and Folk Tales* | Misc | $10 | |
| 928 | G038.1 | Jean Christophe (Giant)* | Rolland, Romain | $9 | |
| 230 | 117.3 | Joseph Andrews* | Fielding, Henry | $4 | |
| 232 | 117.4 | Joseph Andrews* | Fielding, Henry | $7 | |
| 233 | 117.4 | Joseph Andrews* | Fielding, Henry | $7 | |
| 201 | 192.2 | Journals1st | Emerson, Ralph Waldo | $2 | |
| 289 | 135.1 | Jude the Obscure* | Hardy, Thomas | $6 | |
| 290 | 135.1 | Jude the Obscure* | Hardy, Thomas | $8 | |
| 74 | 015.2 | Jurgen | Cabel, James Branch | $2 | |
| 406 | 303.1 | Kierkegaard Anthology* | Kierkegaard | $3 | |
| 409 | 303.1 | Kierkegaard Anthology* | Kierkegaard | $9 | |
| 410 | 303.1 | Kierkegaard Anthology* | Kierkegaard | $8 | |
| 411 | 099.3 | Kim* | Kipling, Rudyard | $8 | |
| 982 | 099.3 | Kim (Jacket Only) | Kipling, Rudyard | $4 | |
| 419 | 148.4 | Lady Chatterley's Lover | Lawrence, D. H. | $1 | |
| 649 | 336.1 | Last of the Wine* | Renault, Mary | $12 | |
| 458 | 182.2 | Late George Apley* | Marquand, John | $7 | |
| 803 | 097.2 | Leaves of Grass 97.2 | Whitman, Walt | $1 | |
| 804 | 097.3 | Leaves of Grass 97.3* | Whitman, Walt | $5 | |
| 944 | G050.1 | Leaves of Grass (Giant)* | Whitman, Walt | $8 | |
| 945 | G050.1 | Leaves of Grass (Giant)* | Whitman, Walt | $14 | |
| 868 | G003.1 | Les Miserables (Giant)* | Hugo, Victor | $12 | |
| 62 | 241.1 | Life & Works of Beethoven* | Burk, John N. | $6 | |
| 63 | 241.2 | Life & Works of Beethoven* | Burk, John N. | $5 | |
| 880 | G020.2 | Life & Writings (Giant)* | Lincoln, Abraham | $7 | |
| 611 | 225.1 | Life and Death of a Spanish Town | Paul, Elliot | $3 | |
| 381 | 234.1 | Life and Selected Writings | Jefferson, Thomas | $1 | |
| 647 | 140.1 | Life of Jesus | Renan, Ernest | $1 | |
| 833 | G002.1 | Life of Johnson (Giant)1st | Boswell, James | $4 | |
| 834 | G002.1 | Life of Johnson (Giant)* | Boswell, James | $7 | |
| 735 | 049.2 | Life of Michelangelo Buonarroti* | Symonds, John Addington | $4 | |
| 215 | 088.5 | Light in August* | Faulkner, William | $5 | |
| 216 | 088.5 | Light in August* | Faulkner, William | $7 | |
| 775 | 190.3 | Lives of the Painters | Vasari | $1 | |
| 732 | 188.1 | Lives of the Twelve Caesars* | Suetonius | $5 | |
| 946 | G016.1 | Look Homeward Angel (Giant)* | Wolfe, Thomas | $8 | |
| 42 | 022.4 | Looking Backward* | Bellamy, Edward | $5 | |
| 120 | 186.1 | Lord Jim | Conrad, Joseph | $1 | |
| 990 | 186.1 | Lord Jim (Jacket Only) | Conrad, Joseph | $1 | |
| 832 | G097.1 | Lost Illusions (Giant)1st* | Balzac, Honore | $14 | |
| 726 | 011.3 | Lust for Life* | Stone, Irving | $6 | |
| 988 | 011.3 | Lust for Life (Jacket Only) | Stone, Irving | $1 | |
| 989 | 011.3 | Lust for Life (Jacket Only) | Stone, Irving | $3 | |
| 238 | 028.1 | Madame Bovary | Flaubert, Gustave | $2 | |
| 239 | 028.1 | Madame Bovary* | Flaubert, Gustave | $5 | |
| 243 | 028.3 | Madame Bovary* | Flaubert, Gustave | $4 | |
| 263 | 053.1 | Mademoiselle de Maupin | Gautier, Theophile | $4 | |
| 480 | 008.1 | Mademoiselle Fifi | Maupassant | $5 | |
| 532 | 149.2 | Making of Man | Misc | $2 | |
| 533 | 149.2 | Making of Man | Misc | $1 | |
| 534 | 183.2 | Making of Society* | Misc | $5 | |
| 447 | 033.3 | Man's Fate* | Malraux, Andre | $3 | |
| 449 | 033.3 | Man's Fate* | Malraux, Andre | $4 | |
| 316 | 010.2 | Maria Chapelaine | Hemon, Louis | $2 | |
| 607 | 090.1 | Marius the Epicurean | Pater, Walter | $5 | |
| 608 | 090.1 | Marius the Epicurean* | Pater, Walter | $9 | |
| 356 | 036.1 | Master Builder/Pillars/Hedda G | Ibsen, Henrik | $3 | |
| 357 | 036.1 | Master Builder/Pillars/Hedda G | Ibsen, Henrik | $2 | |
| 358 | 036.1 | Master Builder/Pillars/Hedda G | Ibsen, Henrik | $2 | |
| 359 | 036.1 | Master Builder/Pillars/Hedda G | Ibsen, Henrik | $2 | |
| 360 | 036.1 | Master Builder/Pillars/Hedda G | Ibsen, Henrik | $1 | |
| 291 | 017.1 | Mayor of Casterbridge | Hardy, Thomas | $5 | |
| 292 | 017.1 | Mayor of Casterbridge | Hardy, Thomas | $3 | |
| 294 | 017.2 | Mayor of Casterbridge* | Hardy, Thomas | $8 | |
| 825 | 179.1 | Medici* | Young, G. F. | $5 | |
| 947 | G009.1 | Medici (Giant) | Young, G. F. | $3 | |
| 948 | G009.1 | Medici (Giant) | Young, G. F. | $2 | |
| 535 | 133.2 | Medieval Romances | Misc | $1 | |
| 94 | 165.1 | Memoirs | Casanova, Jacques | $3 | |
| 95 | 165.1 | Memoirs | Casanova, Jacques | $1 | |
| 72 | 043.3 | Messer Marco Polo | Byrne, Donn | $1 | |
| 895 | G048.1 | Metropolitan Opera Guide (Giant)1st | Misc | $3 | |
| 865 | G078.1 | Mind and Faith of (Giant) | Holmes, O. W. | $3 | |
| 484 | 119.1 | Moby Dick | Melville, Herman | $1 | |
| 485 | 119.2 | Moby Dick | Melville, Herman | $1 | |
| 536 | 127.2 | Modern American Poetry | Misc | $1 | |
| 538 | 081.1 | Modern Book of Criticism | Misc | $5 | |
| 149 | 122.1 | Moll Flanders | Defoe, Daniel | $1 | |
| 468 | 027.2 | Moon and Sixpence | Maugham, W. Somerset | $1 | |
| 469 | 027.2 | Moon and Sixpence* | Maugham, W. Somerset | $4 | |
| 471 | 027.2 | Moon and Sixpence* | Maugham, W. Somerset | $1 | |
| 595 | 111.1 | Moon of the Caribbees | O'Neill, Eugene | $2 | |
| 816 | 096.2 | Mrs. Dalloway1st | Woolf, Virginia | $8 | |
| 817 | 096.2 | Mrs. Dalloway | Woolf, Virginia | $2 | |
| 818 | 096.2 | Mrs. Dalloway | Woolf, Virginia | $1 | |
| 43 | 175.2 | My War with the United States | Bemelmans, Ludwig | $1 | |
| 44 | 175.2 | My War with the United States | Bemelmans, Ludwig | $3 | |
| 446 | 321.1 | Naked and the Dead1st* | Mailer | $10 | |
| 827 | 142.1 | Nana* | Zola, Emile | $6 | |
| 440 | 095.2 | Napoleon* | Ludwig, Emil | $3 | |
| 441 | 095.2 | Napoleon* | Ludwig, Emil | $4 | |
| 822 | 221.1 | Native Son | Wright, Richard | $3 | |
| 896 | G046.2 | New Anthology of Modern Poetry (Giant)* | Misc | $4 | |
| 897 | G046.2 | New Anthology of Modern Poetry (Giant)* | Misc | $4 | |
| 270 | 125.1 | New Grub Street1st | Gissing, Henry | $1 | |
| 271 | 125.1 | New Grub Street1st | Gissing, Henry | $2 | |
| 540 | 258.3 | New Voices in the American Theatre* | Misc | $6 | |
| 917 | G055.1 | Nine Plays (Giant)* | O'Neill, Eugene | $6 | |
| 123 | 275.1 | Nostromo | Conrad, Joseph | $2 | |
| 83 | 349.1 | Notebooks 1835-1942* | Camus, Albert | $9 | |
| 330 | 167.1 | Odyssey* | Homer | $6 | |
| 331 | 167.2 | Odyssey* | Homer | $8 | |
| 332 | 167.2 | Odyssey* | Homer | $7 | |
| 472 | 176.1 | Of Human Bondage* | Maugham, W. Somerset | $8 | |
| 474 | 176.1 | Of Human Bondage* | Maugham, W. Somerset | $7 | |
| 475 | 176.1 | Of Human Bondage* | Maugham, W. Somerset | $10 | |
| 183 | 141.1 | Old Calabria1st | Douglas, Norman | $9 | |
| 46 | 184.1 | Old Wives' Tale* | Bennett, Arnold | $5 | |
| 583 | 081.3 | Oracles of Nostradamus* | Nostradamus | $3 | |
| 493 | 134.1 | Ordeal of Richard Feverel* | Meredith, George | $4 | |
| 605 | 267.1 | Oregon Trail* | Parkman, Francis | $6 | |
| 955 | ISBN | Origin of Species & Descent of (ISBN)* | Darwin, Charles | $5 | |
| 843 | G027.1 | Origin of Species (Giant)* | Darwin, Charles | $15 | |
| 159 | 308.1 | Our Mutual Friend1st | Dickens, Charles | $4 | |
| 541 | 152.2 | Outline of Abnormal Psychology* | Misc | $4 | |
| 542 | 066.1 | Outline of Psychoanalysis | Misc | $3 | |
| 543 | 066.1 | Outline of Psychoanalysis | Misc | $1 | |
| 544 | 066.1 | Outline of Psychoanalysis* | Misc | $3 | |
| 545 | 066.2 | Outline of Psychoanalysis* | Misc | $6 | |
| 345 | 043.2 | Painted Veils1st | Huneker, James | $4 | |
| 630 | 045.3 | Pale Horse, Pale Rider* | Porter, Katherine Anne | $7 | |
| 573 | 190.1 | Parnassus on Wheels | Morley, Christopher | $2 | |
| 248 | 218.1 | Passage to India1st | Forster, E.M. | $2 | |
| 635 | 278.1 | Past Recaptured* | Proust, Marcel | $7 | |
| 128 | 105.2 | Pathfinder* | Cooper, Fenimore | $5 | |
| 251 | 210.1 | Penquin Island | France, Anatole | $2 | |
| 606 | 164.3 | Pensees & the Provincial Letters1st* | Pascal, Blaise | $5 | |
| 34 | 245.1 | Pere Goriot and Eugenie Grandet* | Balzac, Honore de | $6 | |
| 35 | 245.1 | Pere Goriot and Eugenie Grandet* | Balzac, Honore de | $7 | |
| 320 | 255.1 | Persian Wars1st* | Herodotus | $10 | |
| 321 | 255.1 | Persian Wars* | Herodotus | $5 | |
| 192 | 207.1 | Peter Ibbetson | du Maurier, George | $1 | |
| 151 | 043.4 | Philosophical Writings | Descartes | $2 | |
| 375 | 114.1 | Philosophy | James, William | $2 | |
| 376 | 114.1 | Philosophy | James, William | $1 | |
| 377 | 114.1 | Philosophy | James, William | $1 | |
| 403 | 266.1 | Philosophy* | Kant, Immanuel | $6 | |
| 916 | G034.1 | Philosophy (Giant)* | Nietzsche, Friedrich | $1 | |
| 344 | 340.1 | Philosophy of David Hume1st | Hume, David | $3 | |
| 309 | 239.2 | Philosophy of Hegel | Hegel | $2 | |
| 498 | 322.1 | Philosophy of John Stuart Mill | Mill, John Stuart | $2 | |
| 671 | 224.2 | Philosophy of Santayana* | Santayana | $10 | |
| 679 | 052.2 | Philosophy of Schopenhauer* | Schopenhauer | $6 | |
| 709 | 060.3 | Philosophy of Spinoza* | Spinoza | $5 | |
| 710 | 060.3 | Philosophy of Spinoza* | Spinoza | $7 | |
| 160 | 204.1 | Pickwick Papers1st | Dickens, Charles | $10 | |
| 161 | 204.1 | Pickwick Papers* | Dickens, Charles | $4 | |
| 162 | 204.1 | Pickwick Papers* | Dickens, Charles | $8 | |
| 806 | 001.1 | Picture of Dorian Gray | Wilde, Oscar | $4 | |
| 807 | 001.1 | Picture of Dorian Gray | Wilde, Oscar | $6 | |
| 808 | 125.3 | Picture of Dorian Gray* | Wilde, Oscar | $7 | |
| 809 | 125.2 | Picture of Dorian Gray/De Profundis | Wilde, Oscar | $3 | |
| 85 | 109.2 | Plague* | Camus, Albert | $8 | |
| 565 | 078.1 | Plays1st | Moliere | $10 | |
| 567 | 078.1 | Plays | Moliere | $3 | |
| 568 | 078.2 | Plays1st* | Moliere | $6 | |
| 812 | 083.2 | Plays* | Wilde, Oscar | $3 | |
| 813 | 083.2 | Plays* | Wilde, Oscar | $7 | |
| 107 | 171.1 | Plays of Anton Chekhov1st | Chekhov, Anton | $6 | |
| 108 | 171.1 | Plays of Anton Chekhov* | Chekhov, Anton | $8 | |
| 920 | G005.1 | Plutarch's Lives (Giant)* | Plutarch | $12 | |
| 922 | G005.1 | Plutarch's Lives (Giant)* | Plutarch | $5 | |
| 436 | 056.2 | Poems | Longfellow, Henry | $1 | |
| 438 | 056.2 | Poems* | Longfellow, Henry | $6 | |
| 835 | G017.1 | Poems & Plays (Giant)* | Browning, Robert | $6 | |
| 979 | Illust | Poems of Longfellow (Illustrated)* | Longfellow | $12 | |
| 926 | G062.1 | Poems/Prose/Pl (Giant)* | Pushkin, Alexander | $12 | |
| 967 | ISBN | Poetry & Short Stories (ISBN)* | Parker, Dorothy | $6 | |
| 734 | 023.1 | Poetry of Swinburne* | Swinburne, Algernon Charles | $5 | |
| 349 | 180.1 | Point Counter Point1st | Huxley, Aldous | $6 | |
| 350 | 180.1 | Point Counter Point | Huxley, Aldous | $3 | |
| 18 | 228.1 | Politics | Aristotle | $1 | |
| 368 | 107.4 | Portrait of a Lady* | James, Henry | $6 | |
| 386 | 145.1 | Portrait of an Artist* | Joyce, James | $10 | |
| 388 | 145.1 | Portrait of an Artist* | Joyce, James | $4 | |
| 181 | 055.3 | Possessed* | Dostoevsky, Fyodor | $5 | |
| 227 | 206.1 | Power1st | Feuchtwanger | $2 | |
| 228 | 206.1 | Power1st | Feuchtwanger | $8 | |
| 229 | 206.1 | Power | Feuchtwanger | $4 | |
| 791 | 219.1 | Precious Bane1st | Webb, Mary | $3 | |
| 793 | 219.1 | Precious Bane* | Webb, Mary | $5 | |
| 26 | 264.2 | Pride..Prejudice..Sense..Sensibility | Austen, Jane | $2 | |
| 442 | 065.3 | Prince and The Discourses* | Machiavelli | $9 | |
| 443 | 065.3 | Prince and The Discourses* | Machiavelli | $6 | |
| 444 | 065.4 | Prince and The Discourses* | Machiavelli | $10 | |
| 272 | 046.1 | Private Papers of Henry Ryecroft | Gissing, Henry | $3 | |
| 273 | 046.1 | Private Papers of Henry Ryecroft | Gissing, Henry | $3 | |
| 274 | 046.1 | Private Papers of Henry Ryecroft | Gissing, Henry | $1 | |
| 966 | ISBN | Pursuit of Love & Love in...Climate (ISBN) | Mitford, Nancy | $4 | |
| 217 | 380.1 | Pylon1st* | Faulkner, William | $10 | |
| 421 | 128.1 | Rainbow* | Lawrence, D. H. | $6 | |
| 991 | 128.1 | Rainbow (Jacket Only) | Lawrence, D. H. | $2 | |
| 190 | 227.1 | Rebecca1st | du Maurier, Daphne | $5 | |
| 191 | 227.1 | Rebecca* | du Maurier, Daphne | $1 | |
| 719 | 157.1 | Red and the Black* | Stendhal, Marie-Henri | $3 | |
| 998 | 157.1 | Red and the Black (Jacket Only) | Stendhal, Marie-Henri | $1 | |
| 136 | 130.4 | Red Badge of Courage* | Crane, Stephen | $4 | |
| 137 | 130.4 | Red Badge of Courage* | Crane, Stephen | $5 | |
| 609 | 086.1 | Renaissance | Pater, Walter | $4 | |
| 282 | 076.1 | Renee Mauperin | Goncourt, E. & J. De | $3 | |
| 676 | 381.1 | Reprieve1st* | Sartre, Jean-Paul | $12 | |
| 87 | 339.1 | Resistance, Rebellion and Death* | Camus, Albert | $10 | |
| 547 | 287.1 | Restoration Plays* | Misc | $5 | |
| 295 | 121.1 | Return of the Native * | Hardy, Thomas | $4 | |
| 297 | 121.1 | Return of the Native * | Hardy, Thomas | $7 | |
| 255 | 011.2 | Revolt of the Angels1st | France, Anatole | $6 | |
| 949 | ISBN | Rhetoric & The Poetics (ISBN)* | Aristotle | $5 | |
| 380 | 118.3 | Roan Stallion | Jeffers, Robinson | $1 | |
| 150 | 092.4 | Robinson Crusoe / Plague Year | Defoe, Daniel | $2 | |
| 548 | 337.1 | Roman Comedies | Misc | $15 | |
| 495 | 138.1 | Romance of Leonardo da Vinci* | Merejkowski, Dmitri | $5 | |
| 697 | 294.1 | Saint Joan,Major Barbara, Andronecles* | Shaw, Bernard | $5 | |
| 614 | 103.1 | Samuel Pepys' Diary | Pepys, Samuel | $3 | |
| 616 | 103.1 | Samuel Pepys' Diary* | Pepys, Samuel | $7 | |
| 218 | 061.2 | Sanctuary | Faulkner, William | $3 | |
| 219 | 061.2 | Sanctuary | Faulkner, William | $2 | |
| 220 | 061.2 | Sanctuary* | Faulkner, William | $8 | |
| 146 | 085.1 | Sapho / Manon Lescaut | Daudet, Alphonse | $5 | |
| 618 | 156.1 | Satyricon | Petronius Arbiter | $1 | |
| 304 | 093.2 | Scarlet Letter | Hawthorne, Nathaniel | $1 | |
| 305 | 093.3 | Scarlet Letter | Hawthorne, Nathaniel | $1 | |
| 760 | 099.2 | Sea and the Jungle* | Tomlinson, H. M. | $9 | |
| 660 | 137.1 | Selected Papers of Bertrand Russell1st | Russell, Bertrand | $2 | |
| 661 | 137.1 | Selected Papers of Bertrand Russell1st | Russell, Bertrand | $3 | |
| 662 | 137.1 | Selected Papers of Bertrand Russell | Russell, Bertrand | $3 | |
| 663 | 137.1 | Selected Papers of Bertrand Russell* | Russell, Bertrand | $6 | |
| 665 | 137.1 | Selected Papers of Bertrand Russell* | Russell, Bertrand | $7 | |
| 996 | 137.1 | Selected Papers of Bertrand Russell (Jacket Only) | Russell, Bertrand | $2 | |
| 163 | 025.4 | Selected Poems* | Dickinson, Emily | $8 | |
| 21 | 160.2 | Selected Poetry1st* | Auden, W.H. | $12 | |
| 58 | 198.2 | Selected Poetry1st | Browning, Robert | $3 | |
| 737 | 230.2 | Selected Poetry1st* | Tennyson | $8 | |
| 821 | 268.1 | Selected Poetry* | Wordsworth, William | $5 | |
| 934 | G091.1 | Selected Poetry (Giant)1st* | Spenser, Edmund | $5 | |
| 50 | 285.1 | Selected Poetry and Prose | Blake, William | $1 | |
| 625 | 082.2 | Selected Poetry and Prose | Poe, Edgar Allan | $2 | |
| 700 | 274.1 | Selected Poetry and Prose* | Shelley, Percy Bysshe | $3 | |
| 702 | 274.1 | Selected Poetry and Prose* | Shelley, Percy Bysshe | $6 | |
| 698 | 319.1 | Selected Short Stories1st* | Shaw, Irwin | $8 | |
| 704 | 366.1 | Selected Short Stories1st* | Singer, Isaac Bashevis | $13 | |
| 7 | 145.2 | Selected Stories* | Aleichem, Sholom | $7 | |
| 8 | 145.2 | Selected Stories* | Aleichem, Sholom | $5 | |
| 391 | 283.1 | Selected Stories* | Kafka, Franz | $7 | |
| 392 | 283.1 | Selected Stories* | Kafka, Franz | $8 | |
| 393 | 283.1 | Selected Stories* | Kafka, Franz | $9 | |
| 797 | 290.1 | Selected Stories | Welty, Eudora | $1 | |
| 798 | 290.1 | Selected Stories* | Welty, Eudora | $7 | |
| 800 | 290.1 | Selected Stories* | Welty, Eudora | $8 | |
| 814 | 126.5 | Selected Stories | Wodehouse, P. G. | $1 | |
| 815 | 126.5 | Selected Stories* | Wodehouse, P. G. | $9 | |
| 575 | 191.3 | Selected Verse* | Nash, Ogden | $3 | |
| 576 | 191.3 | Selected Verse* | Nash, Ogden | $2 | |
| 627 | 257.2 | Selected Works* | Pope, Alexander | $6 | |
| 27 | 256.2 | Selected Writings* | Bacon | $5 | |
| 90 | 353.1 | Selected Writings1st | Capote, Truman | $4 | |
| 365 | 240.1 | Selected Writings* | Irving, Washington | $6 | |
| 497 | 296.1 | Selected Writings | Michener, James | $2 | |
| 885 | G057.2 | Selected Writings (Giant)* | Melville, Herman | $9 | |
| 936 | G075.1 | Selected Writings (Giant)* | Stevenson, Robert L. | $3 | |
| 999 | 091.4 | Selected Writings (Jacket Only) | Emerson, Ralph Waldo | $1 | |
| 549 | 158.2 | Seven Famous Greek Plays | Misc | $2 | |
| 550 | 158.2 | Seven Famous Greek Plays1st* | Misc | $10 | |
| 551 | 158.2 | Seven Famous Greek Plays* | Misc | $8 | |
| 553 | 158.2 | Seven Famous Greek Plays* | Misc | $7 | |
| 165 | 054.3 | Seven Gothic Tales | Dinesen, Isak | $2 | |
| 898 | G083.1 | Shock of Recognition (Giant)1st | Misc | $3 | |
| 578 | 235.2 | Short History of United States* | Nevins, Allan | $5 | |
| 759 | 367.1 | Short Novels Vol 21st* | Tolstoy, Leo | $16 | |
| 667 | 280.1 | Short Stories* | Saki (H. H. Munro) | $4 | |
| 864 | G059.1 | Short Stories (Giant) | Hemingway, Ernest | $3 | |
| 997 | 280.1 | Short Stories (Jacket Only) | Saki (H. H. Munro) | $1 | |
| 337 | 277.1 | Silas Lapham | Howells, W. D. | $2 | |
| 556 | 276.1 | Six Modern American Plays* | Misc | $5 | |
| 117 | 251.2 | Six Novels by Colette* | Colette | $12 | |
| 311 | 223.2 | Six Plays* | Hellman, Lillian | $5 | |
| 361 | 305.1 | Six Plays* | Ibsen, Henrik | $6 | |
| 129 | 194.1 | Six Plays by Corneille & Racine* | Corneille & Racine | $4 | |
| 131 | 194.1 | Six Plays by Corneille & Racine* | Corneille & Racine | $5 | |
| 652 | 200.3 | Six Plays by Rodgers & Hammerstein* | Rodgers & Hammerstein | $16 | |
| 598 | 067.2 | Six Plays of Clifford Odets* | Odets, Clifford | $4 | |
| 599 | 067.2 | Six Plays of Clifford Odets* | Odets, Clifford | $5 | |
| 899 | G021.2 | Sixteen Famous American Plays (Giant)1st* | Misc | $14 | |
| 900 | G021.2 | Sixteen Famous American Plays (Giant)* | Misc | $11 | |
| 902 | G063.1 | Sixteen Famous British Plays (Giant)* | Misc | $7 | |
| 903 | G021.2 | Sixteen Famous European Plays (Giant) | Misc | $2 | |
| 306 | 130.1 | Some Chinese Ghosts | Hearn, Lafcadio | $2 | |
| 423 | 109.1 | Sons and Lovers* | Lawrence, D. H. | $6 | |
| 223 | 187.2 | Sound and Fury/As I Lay Dying* | Faulkner, William | $4 | |
| 225 | 187.2 | Sound and Fury/As I Lay Dying* | Faulkner, William | $7 | |
| 184 | 005.3 | South Wind | Douglas, Norman | $3 | |
| 185 | 304.1 | South Wind* | Douglas, Norman | $6 | |
| 326 | 334.1 | Steppenwolf* | Hesse, Hermann | $6 | |
| 110 | 050.4 | Stories of Anton Chekhov* | Chekhov, Anton | $6 | |
| 112 | 050.6 | Stories of Anton Chekhov* | Chekhov, Anton | $8 | |
| 557 | 118.4 | Stories of Modern Italy | Misc | $1 | |
| 723 | 254.1 | Storm1st | Stewart, George | $3 | |
| 879 | G045.1 | Story of American Literature (Giant)* | Lewisohn, Ludwig | $7 | |
| 682 | 132.1 | Story of an African Farm | Schreiner, Olive | $3 | |
| 683 | 132.1 | Story of an African Farm | Schreiner, Olive | $2 | |
| 853 | G041.1 | Studs Lonigan (Giant)* | Farrell, James | $9 | |
| 904 | G073.1 | Subtreasury of American Humor (Giant)* | Misc | $11 | |
| 315 | 170.1 | Sun Also Rises | Hemingway, Ernest | $8 | |
| 637 | 059.2 | Swann's Way* | Proust, Marcel | $6 | |
| 638 | 059.2 | Swann's Way* | Proust, Marcel | $6 | |
| 912 | G038.2 | Tale of Genji (Giant)* | Murasaki, Lady | $11 | |
| 645 | 215.2 | Ten Days that Shook the World* | Read, John | $11 | |
| 646 | 215.2 | Ten Days that Shook the World* | Read, John | $9 | |
| 298 | 072.2 | Tess of the D'Ubervilles1st | Hardy, Thomas | $6 | |
| 299 | 072.2 | Tess of the D'Ubervilles* | Hardy, Thomas | $7 | |
| 300 | 072.3 | Tess of the D'Ubervilles* | Hardy, Thomas | $5 | |
| 256 | 067.1 | Thais | France, Anatole | $3 | |
| 54 | 282.1 | The Life of Samuel Johnson* | Boswell, James | $7 | |
| 14 | 045.1 | The Seven That Were Hanged | Andreyev, Leonid | $6 | |
| 776 | 063.2 | Theory of the Leisure Class* | Veblen, Thorstein | $5 | |
| 558 | 085.2 | Three Famous French Romances1st* | Misc | $10 | |
| 905 | G066.1 | Three Famous Murder (Giant)1st | Misc | $4 | |
| 195 | 143.1 | Three Musketeers | Dumas, Alexander | $2 | |
| 929 | G012.1 | Three Novels (Giant)* | Scott, Sir Walter | $10 | |
| 170 | 205.1 | Three Soldiers | Dos Passos, John | $1 | |
| 754 | 085.3 | Thurber Carnival | Thurber, James | $3 | |
| 755 | 085.3 | Thurber Carnival* | Thurber, James | $6 | |
| 757 | 085.3 | Thurber Carnival* | Thurber, James | $8 | |
| 581 | 009.1 | Thus Spake Zarathustra* | Nietzsche, Friedrich | $8 | |
| 987 | 009.1 | Thus Spake Zarathustra (Jacket Only) | Nietzsche, Friedrich | $3 | |
| 234 | 185.1 | Tom Jones1st | Fielding, Henry | $1 | |
| 235 | 185.1 | Tom Jones1st | Fielding, Henry | $3 | |
| 854 | G054.1 | Tom Jones (Giant)1st | Fielding, Henry | $4 | |
| 943 | G049.1 | Tom Sawyer/Huck Finn (Giant) | Twain, Mark | $3 | |
| 795 | 197.1 | Tono Bungay | Wells, H. G. | $1 | |
| 717 | 216.1 | Tortilla Flat | Steinbeck, John | $2 | |
| 693 | 002.7 | Tragedies Vol 1* | Shakespeare | $10 | |
| 695 | 003.6 | Tragedies Vol 2* | Shakespeare | $5 | |
| 626 | 196.1 | Travels of Marco Polo* | Polo | $8 | |
| 659 | 053.3 | Treasury of Damon Runyon* | Runyon, Damon | $8 | |
| 394 | 318.1 | Trial | Kafka, Franz | $2 | |
| 395 | 318.1 | Trial* | Kafka, Franz | $8 | |
| 397 | 318.1 | Trial* | Kafka, Franz | $7 | |
| 398 | 318.1 | Trial* | Kafka, Franz | $4 | |
| 399 | 318.2 | Trial* | Kafka, Franz | $7 | |
| 720 | 147.1 | Tristram Shandy1st | Stern, Laurence | $4 | |
| 722 | 147.1 | Tristram Shandy* | Stern, Laurence | $4 | |
| 369 | 169.1 | Turn of the Screw | James, Henry | $2 | |
| 370 | 169.1 | Turn of the Screw* | James, Henry | $7 | |
| 906 | G010.1 | Twelve Famous Plays/Restoration/Century (Giant) | Misc | $2 | |
| 907 | G010.1 | Twelve Famous Plays/Restoration/Century (Giant)* | Misc | $8 | |
| 559 | 127.3 | Twentieth Century Am. Poetry | Misc | $1 | |
| 560 | 127.4 | Twentieth Century Am. Poetry | Misc | $1 | |
| 873 | G052.1 | Ulysses (Giant) | Joyce, James | $3 | |
| 874 | G052.1 | Ulysses (Giant)* | Joyce, James | $9 | |
| 876 | G052.2 | Ulysses (Giant)* | Joyce, James | $10 | |
| 728 | 261.1 | Uncle Tom's Cabin1st | Stowe, Harriet Beecher | $2 | |
| 434 | 123.2 | Upstream | Lewisohn, Ludwig | $5 | |
| 435 | 123.2 | Upstream | Lewisohn, Ludwig | $3 | |
| 740 | 131.2 | Vanity Fair1st | Thackeray, William | $2 | |
| 379 | 070.2 | Varieties of Religious Experience* | James, William | $10 | |
| 281 | 291.1 | Vicar of Wakefield* | Goldsmith, Oliver | $6 | |
| 124 | 034.2 | Victory | Conrad, Joseph | $5 | |
| 125 | 034.2 | Victory* | Conrad, Joseph | $5 | |
| 126 | 034.2 | Victory* | Conrad, Joseph | $2 | |
| 789 | 120.2 | Vile Bodies | Waugh, Evelyn | $1 | |
| 778 | 075.2 | Virgil's Works 75.2 | Virgil | $1 | |
| 779 | 075.2 | Virgil's Works 75.2* | Virgil | $5 | |
| 284 | 131.1 | Virgin Heart | Gourmont, Remy de | $2 | |
| 749 | 155.2 | Walden and Other Writings | Thoreau, Henry David | $2 | |
| 751 | 155.3 | Walden and Other Writings* | Thoreau, Henry David | $6 | |
| 984 | 155.3 | Walden and Other Writings (Jacket Only) | Thoreau, Henry David | $2 | |
| 986 | 155.3 | Walden and Other Writings (Jacket Only) | Thoreau, Henry David | $3 | |
| 938 | G053.1 | Wandering Jew (Giant)* | Sue, Eugene | $10 | |
| 942 | G001.1 | War & Peace (Giant)* | Tolstoy, Leo | $8 | |
| 371 | 269.1 | Washington Square | James, Henry | $1 | |
| 373 | 269.1 | Washington Square* | James, Henry | $6 | |
| 66 | 013.1 | Way of All Flesh | Butler,Samuel | $4 | |
| 67 | 013.1 | Way of All Flesh | Butler,Samuel | $3 | |
| 68 | 013.1 | Way of All Flesh | Butler,Samuel | $3 | |
| 69 | 013.1 | Way of All Flesh* | Butler,Samuel | $5 | |
| 70 | 013.2 | Way of All Flesh* | Butler,Samuel | $6 | |
| 931 | G032.1 | Wealth of Nations (Giant) | Smith, Adam | $3 | |
| 684 | 281.1 | What Makes Sammy Run?* | Schulberg, Budd | $9 | |
| 362 | 054.1 | Wild Duck/League../Rosmeresholm | Ibsen, Henrik | $2 | |
| 363 | 054.1 | Wild Duck/League../Rosmeresholm | Ibsen, Henrik | $2 | |
| 405 | 182.1 | Wilderness1st | Kent, Rockwell | $6 | |
| 9 | 104.1 | Winesburg, Ohio | Anderson, Sherwood | $3 | |
| 10 | 104.1 | Winesburg, Ohio* | Anderson, Sherwood | $7 | |
| 12 | 104.1 | Winesburg, Ohio* | Anderson, Sherwood | $5 | |
| 374 | 244.1 | Wings of the Dove | James, Henry | $1 | |
| 118 | 007.2 | Wisdom of Confucius* | Confucius | $5 | |
| 424 | 068.3 | Women in Love | Lawrence, D. H. | $1 | |
| 425 | 068.3 | Women in Love* | Lawrence, D. H. | $6 | |
| 620 | 181.1 | Works of Plato | Plato | $2 | |
| 621 | 181.1 | Works of Plato* | Plato | $5 | |
| 623 | 181.1 | Works of Plato* | Plato | $8 | |
| 624 | 181.1 | Works of Plato* | Plato | $8 | |
| 55 | 106.2 | Wuthering Heights* | Bronte, Emily | $5 | |
| 414 | 203.1 | Yama1st | Kuprin, Alexandre | $2 | |
| 36 | 116.2 | Zuleika Dobson | Beerbohm, Max | $2 | |
| 38 | 116.2 | Zuleika Dobson | Beerbohm, Max | $4 | |
| 39 | 116.2 | Zuleika Dobson | Beerbohm, Max | $2 | |
| 41 | 116.2 | Zuleika Dobson* | Beerbohm, Max | $7 | |
657 Books found