Horace Brodzky won the contest that Boni & Liveright ran in 1919 to find the best end paper design "interpreting the spirit and character of the Modern Library." (Publisher's Weekly, 03/08/1919) As well as designing the end paper, Brodzky also came up with a frontispiece (the illustrated design facing the title page—in this case with a brief bio of the author) and a title page design, both of which were meant to be used in all ML titles. It didn't work out.

The pieces were used in the first editions of several 1919 titles, noted in the list below the image. A glance at the design will demonstrate why it lasted less than a year. (What were these guys thinking?)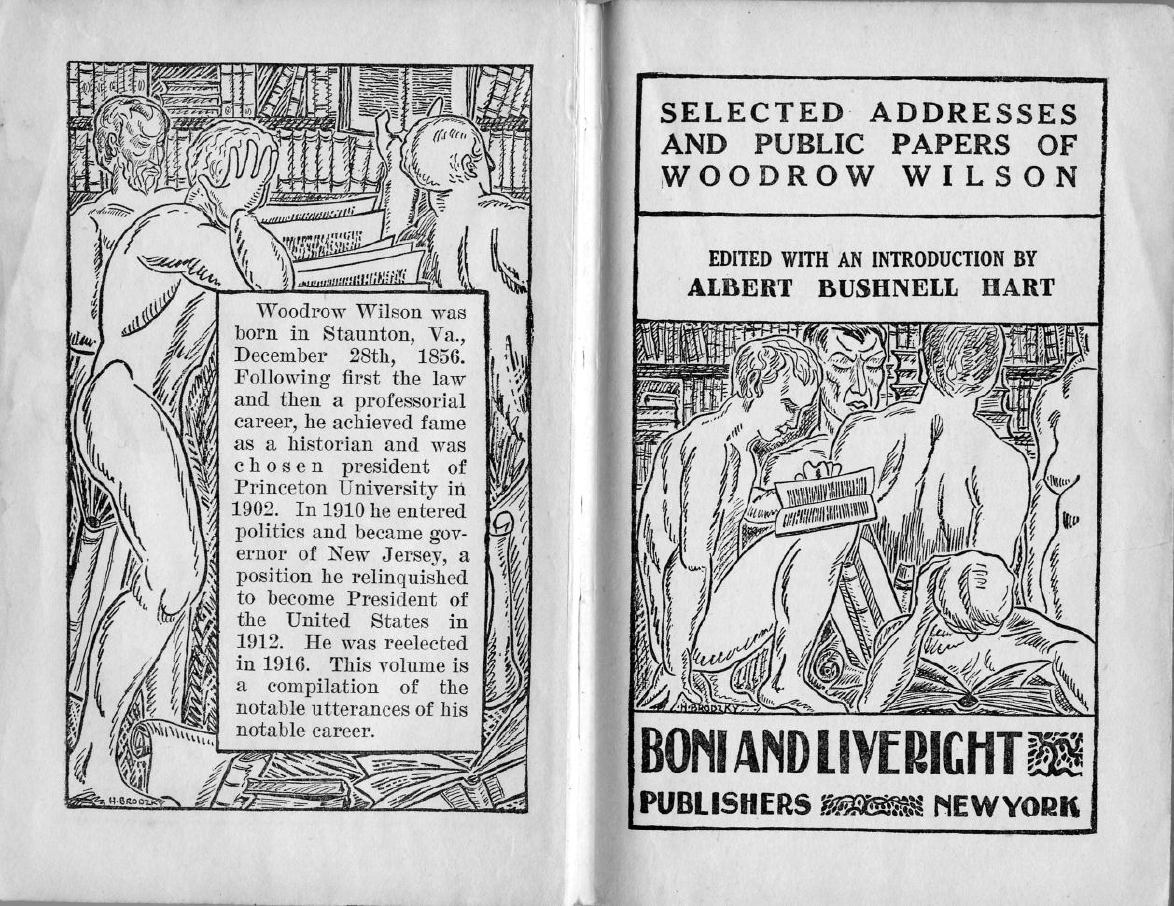 Here's a list of all reported titles with this aesthetically questionable design (13 so far). If you have other titles, or if you can supply missing images for the titles already listed, please let me know.
Thanks to John Peterson, Barry Neavill, and Art Marshall for supplying the images.