Collector Page for Rob Perrilleon
Member since 11/2/2005
| | |
| --- | --- |
| Location: Rochester, New York | Collector Since: 2003 |
| | |
Collection Properties

Types of ML Books Collected

Regular, with DJ (125)

Regular, no DJ (67)

Illustrated/Boxed (3)

Illustrated/Acetate (2)

Types of Bindings in Collection

&nbsp

&nbsp

Total Titles in Collection: 197
Other Collection Categories and Attributes: DJ Only
Comments on the Collection
I collect regular binding 1-8 only. With dust jackets, except for B&L editions. My collecting goal is to get one copy of each title that appeared in the series up to binding 8 (1963). I don't try to get every variation, just one copy of each title. I don't go out of my way to get firsts, but I do focus on good condition
Collection Images
(Click on image for full size)
Here's the collection. They were in boxes for a while as we moved, it's great to get them all out again.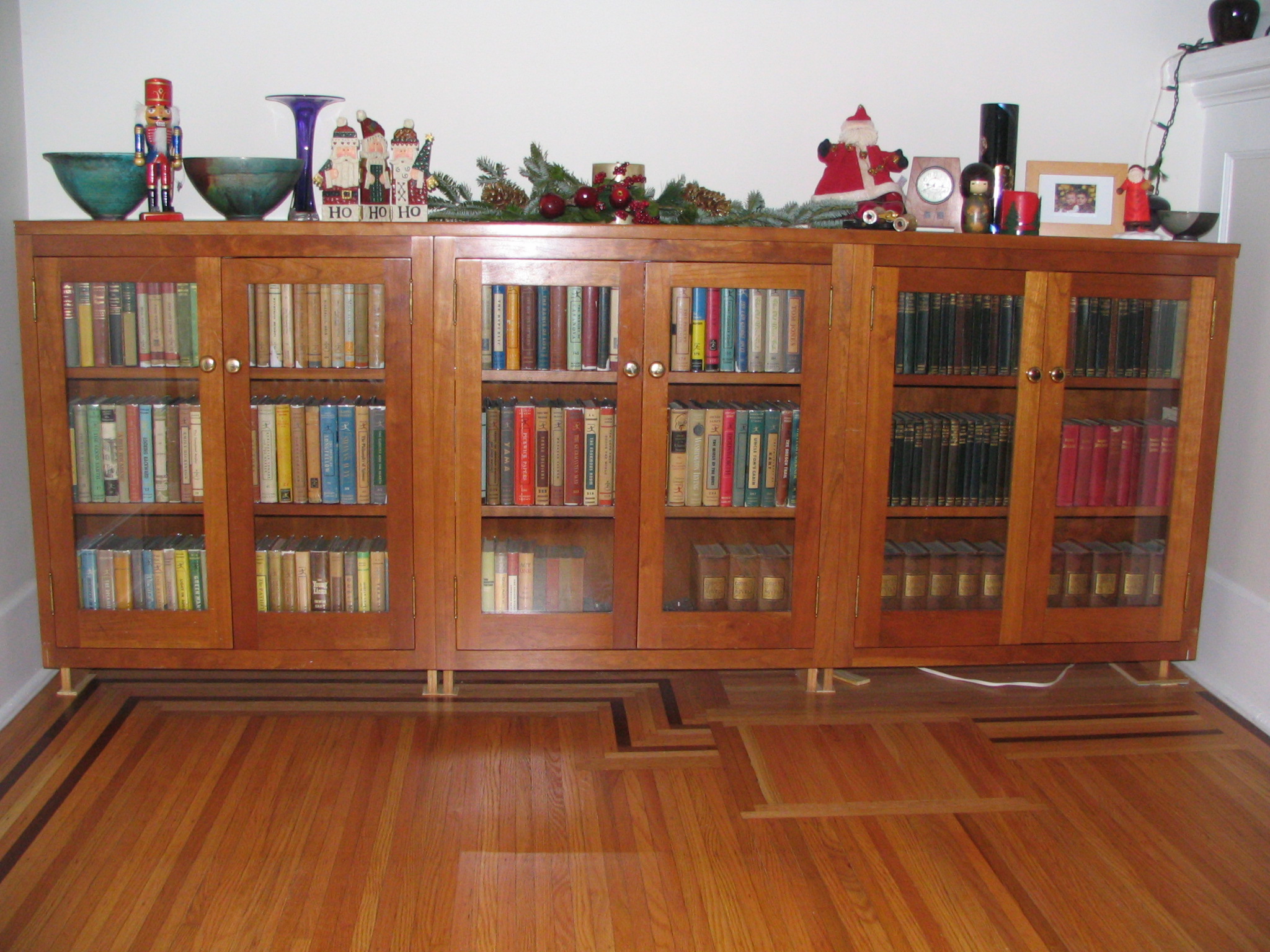 Top shelf is illustrateds, the few flex & leatherette with jackets. The 2 without jackets are 2/3 of one of the gift sets. Yes, I'm compulsive about putting a brodart on every dj I have.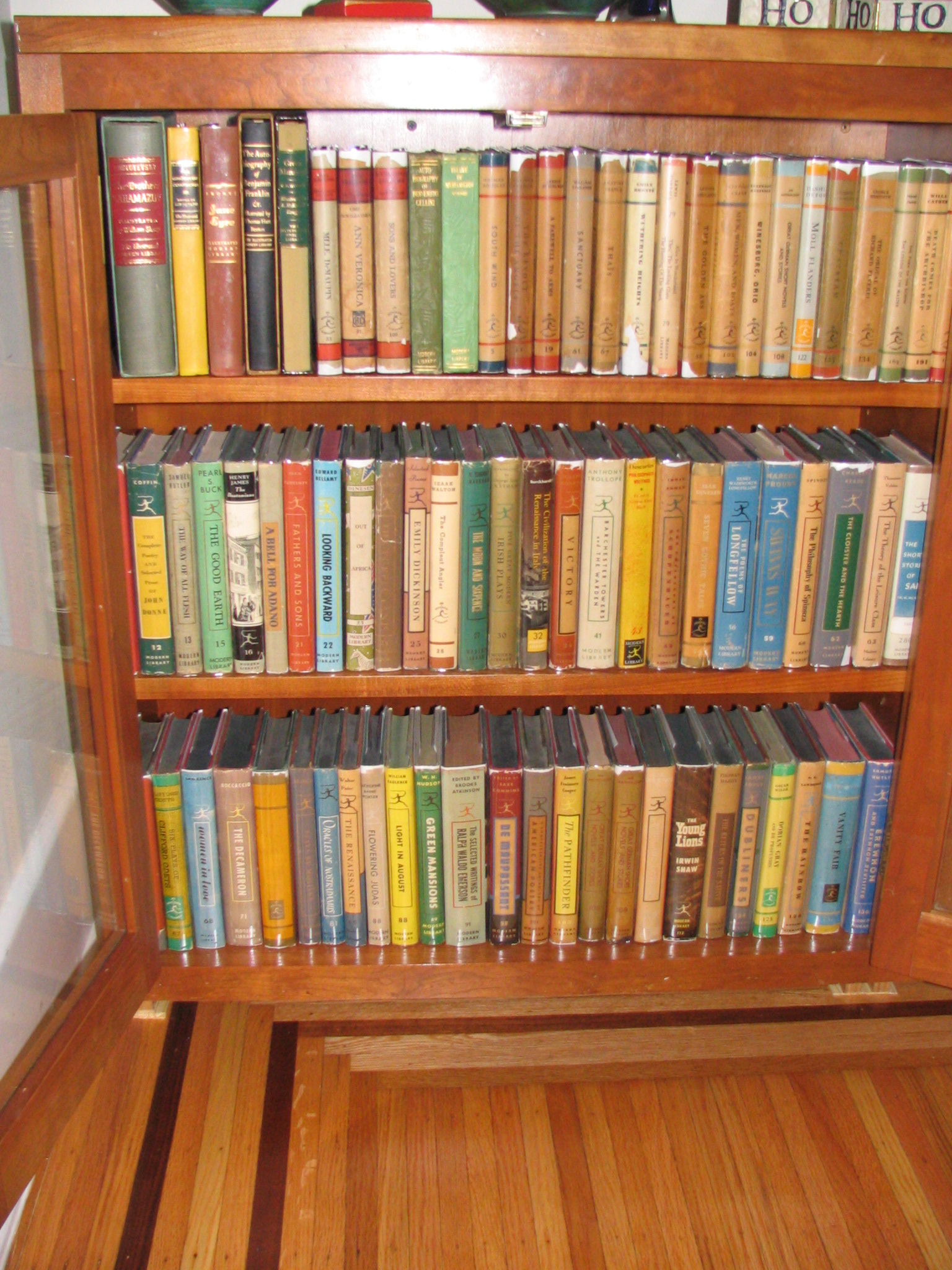 Leatherettes. A few Baedekers and a Cooper set to fill up empty space. Those will move out as I get more ML's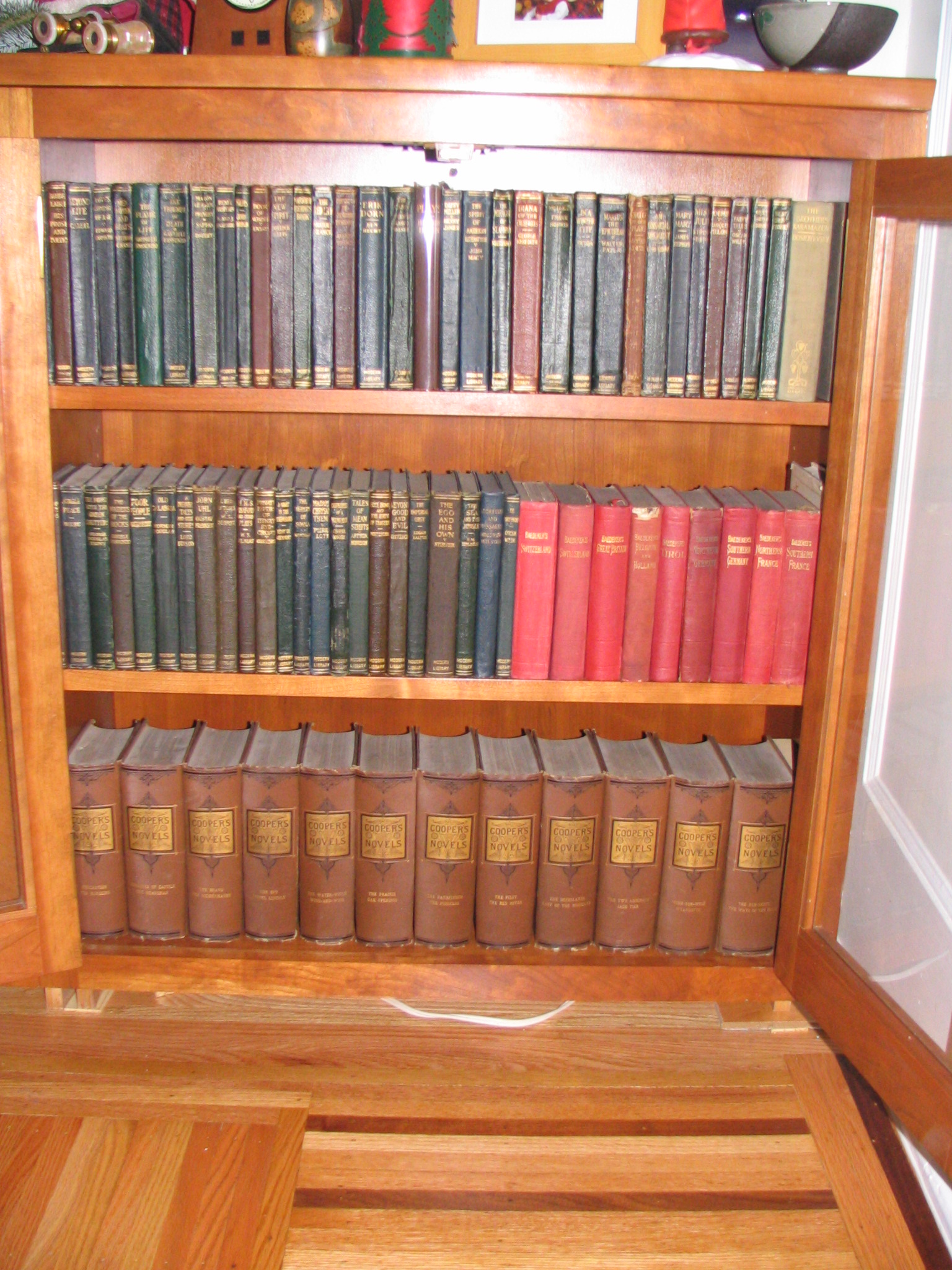 On the More Personal Side...
| | |
| --- | --- |
| Favorite ML Titles | Disliked ML Titles |
| Sister Carrie | The Dance of Life |
| Looking Backward | Theory of the Leisure Class |
| A Bell for Adano | |
| Dodsworth | |
| | |
Favorite Dust Jacket: The Cabala (flex jacket - not sure of year)
ML Title Currently Reading: Non-ML book: "Blues" by John Hersey
Last ML Title Read: Appointment in Samarra
For me, the appeal of the Modern Library goes beyond just great literature. I love what it tells us about the culture & tastes of the period, and as a business person, I love the history of Modern Library Inc. ML also turned me on to Rockwell Kent, whose work I've really come to admire.
Personal Image
(Click on image for full size)
Me and my 2 ML collectors in training.